Why Has Botox Remained So Popular?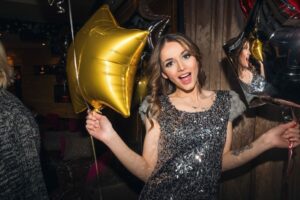 According to the American Society of Plastic Surgeons, Botox injections have increased by nearly 800% since the year 2000, and they were up 4% in 2016. With the popularity trend of Botox still on the rise, it has some people wondering, "Why exactly is Botox so popular?"
It Works Fast
One of the biggest perks of Botox is that patients see full results in just one week on average. Which means that you can get Botox injections today and be ready to show off your results at your first-holiday party next week!
It is Effective
People wouldn't keep coming back to Dr. David A. Schlessinger to get Botox if it didn't work. Botox is notorious for giving patients real results without having to go under the knife. Botox can soften fine lines and wrinkles around the eyes and forehead which can take years off of your complexion. Plus, Botox lasts an average of three to six months depending on the patient, which means that you will get plenty of use out of it.
It Is Fast
Time is of the essence—, especially around the holidays. Although cosmetic surgical procedures like facelifts are a great way to get rid of fine lines and wrinkles and tighten the skin, they require a lot of surgery and recovery time. With Botox, however, you can come into Dr. David A. Schlessinger's office on your lunch break to get Botox injections and go right back to work without having to take off anytime at all.
It Is Affordable
Another reason why Botox is affordable? Compared to other cosmetic procedures, it's affordable which means that you won't have to come up with a lot of money upfront.
If you want to learn more about why Botox is popular or to schedule your Botox consult, contact our Woodbury office today!
---