Meet The Staff
Nargiza Smith, RN-BSN, LE
Surgical and Aesthetic Nurse
Nargiza is a Registered Nurse who specializes in plastic surgery and aesthetics. She began her career as an Aesthetician and laser technician at well-known plastic surgical and dermatological practices, advancing her knowledge of various skin care therapies. Knowing that Aesthetics is an ever-changing field, Nargiza takes ongoing education seriously and makes it a point to invest in herself. She advanced her medical education by achieving her nursing degree with honors from Adelphi University in New York.
Nargiza is an active member of the American Nurses Association (ANA) and the International Society of Plastic and Aesthetic Nurses (ISPAN). Nargiza's continuing professional education includes the latest techniques and safety practices.
Nargiza is passionate about providing her patients with the best care and outcomes. She brings advanced knowledge in laser technology, skin tightening treatments, and skin resurfacing and is certified in all injectables.
Outside of work, Nargiza enjoys reading, good food with good friends, traveling, and spending time with her loving husband, their 10-year-old daughter, and their Labradoodle Ginger.
---
Cheryl G. Murphy, OD
Optometrist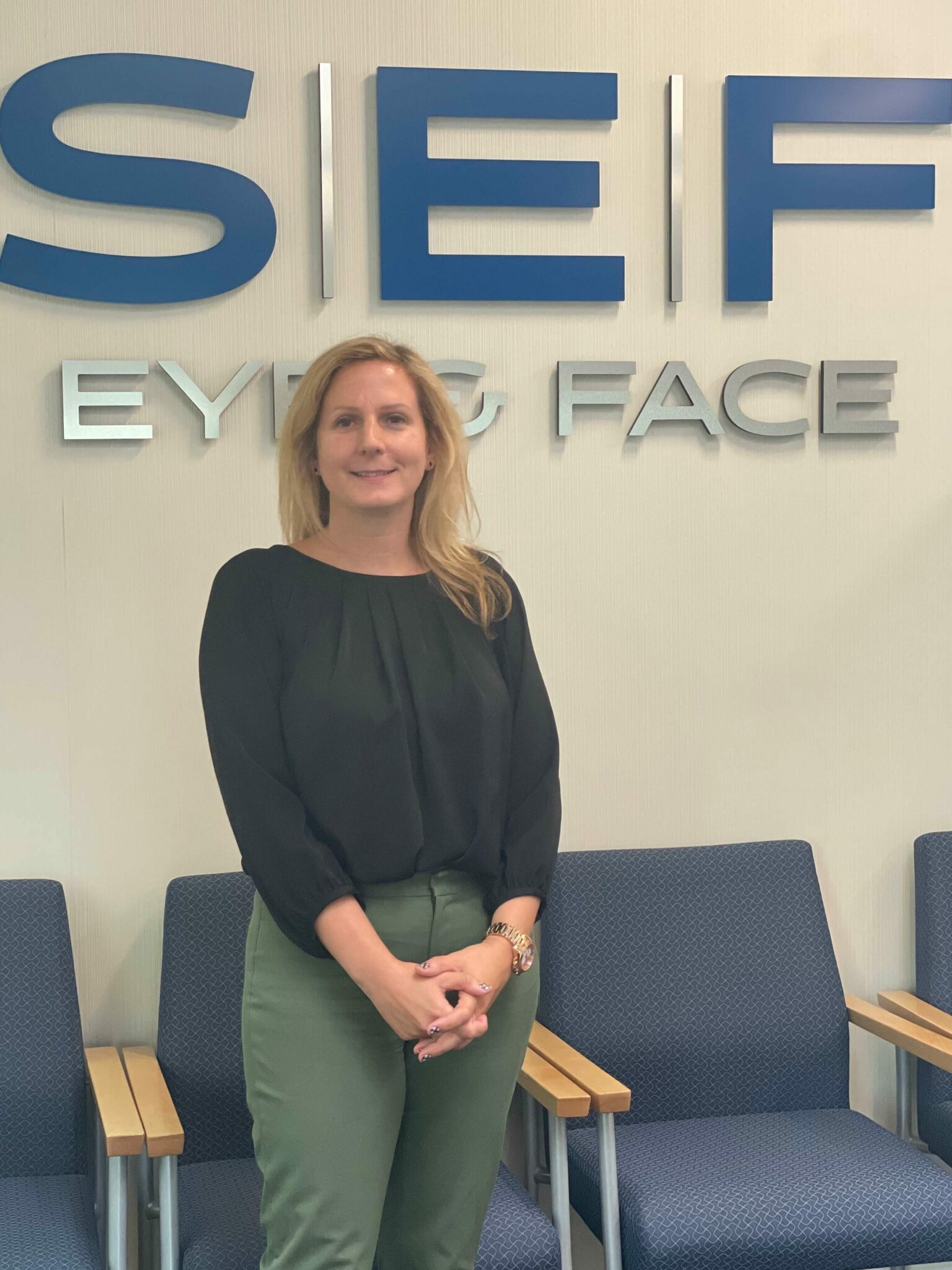 Dr. Cheryl G. Murphy obtained her Bachelor of Science in Biology from the University of Albany in 2000 and her Doctorate in Optometry from SUNY College of Optometry in 2004. While attending each she worked as a Research Assistant in labs that studied vision science and the brain.
While seeing patients, Dr. Murphy makes patient education a priority by compassionately answering their questions about their vision and eye health. She also shares her passion for vision science with others through her widely published articles. Dr. Murphy serves as a Contributing Editor for Review of Optometry, a leading optometric trade magazine. She has written blogs for Scientific American and Huffington Post Science and in 2013 she was honored with the New York State Optometric Association's Communications Award.
At Schlessinger Eye and Face, Dr. Murphy provides Dry Eye specialty care. She carefully examines and assesses the structures and functions of different parts of the eye that can contribute to Dry Eye. Other systemic conditions, medications, and lifestyle factors are also taken into consideration when she designs a customized treatment and management plan for
each individual.
When Dr. Murphy isn't working, writing, or creating social media content, she enjoys boating on the North Shore, practicing yoga, walking her dog, Hudson, and spending quality time with her husband and their 16 year old triplets.

For additional information about our services, call us at 516-496-2122 or click here to request a consultation.