Cosmetic Surgery
Surgery vs. Less Invasive Procedures & Treatments
What is right for you?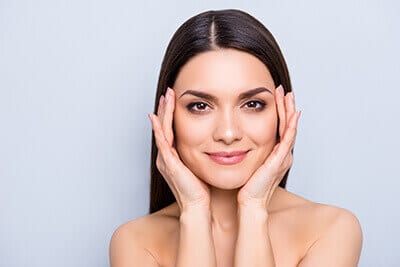 Here at Schlessinger Eye & Face, we do not believe all cosmetic treatments are created equal. In fact, no two patients are alike and it is for that reason that we suggest a personal one-on-one consultation to weigh all of the options available to you. Because there are many non-surgical options, Dr. Schlessinger has carefully selected and offers only the most effective procedures. With variables such as age, lifestyle, budget and potential "down-time" coming into play for each patient, it has never been more important than now to be carefully informed about the treatment(s) you will undergo.
When it comes to the delicate skin surrounding the eyes and on your face, it's important to choose a surgeon who is uniquely qualified to treat these areas. A Fellow of the Academy of Cosmetic Surgery, Dr. Schlessinger is a renowned surgeon in his field with extensive training in aesthetic facial procedures. He prides himself on delivering natural-looking results; his patients have a refreshed and simply beautiful result.
Dr. Schlessinger specializes in a variety of facial cosmetic procedures. Same-day surgical cases are safely performed in our fully accredited state of the art surgical suite while many of our non-surgical facial rejuvenation treatments can be performed in under an hour with no downtime.
When you choose Dr. Schlessinger for your cosmetic surgery, you are in the hands of one of the area's top cosmetic eyelid and facial surgeons. Surgery may not be the correct choice for you at this time. If that is the case, Dr. Schlessinger offers a wide variety of alternative options that are highly effective, such as Ultherapy, Botox Cosmetic, dermal fillers and other minimally invasive procedures. For more information on our cosmetic specialties, please click through the links below. If you do not see the procedure you are looking for, please complete the information request box for one of our cosmetic specialists to contact you.

For additional information about our services, call us at 516-496-2122 or click here to request a consultation.