How to Lash Out Rationally: 2 Ways to Darker Lashes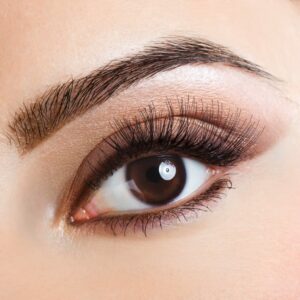 If you are a woman, one of the best ways that you can accentuate your entire appearance is to have long, dark eyelashes. However, because not everyone is blessed with eyelashes that are bat-worthy, women have to go to crazy and unique measures. If you have blonde, gray, or even red eyelashes, they won't stand out as well as if you had eyelashes that are dark brown or black. Luckily, by either applying mascara or having your eyelashes professionally tinted by David A. Schlessinger, you can get those lashes that are worth batting. Read on to learn more about these two options.
Mascara
If you are looking for an affordable and fast way to darken your eyelashes, look no further than simple mascara. Not only will mascara make your eyelashes darker in color, but it can also add volume and length to them— leaving you with the sexiest lashes in town. When shopping for mascara, you have a few color options to choose from: black, black brown, and brown. Depending on your natural lash color, you may want to start with the lighter option and see if that gives you enough color and then go darker from there.
Tinting
If you are looking for an option that will last a lot longer than mascara, consider having your eyelashes professionally tinted by Dr. David A. Schlessinger. If you play a lot of sports, have sensitive skin, or simply don't have the patients to apply mascara every day, then eyelash tinting may be the best option for you. And, the best part? In just 15 minutes, Dr. Schlessinger can transform your lashes from drab to fab!
Not everyone is blessed with long, dark, full eyelashes. If your eyelashes could use a little bit of darkening and some love, then consider either getting a fun, new mascara or having them professionally tinted bed Dr. David A. Schlessinger. To learn more about these and some of our other options, contact our office today!
---