Kiss Tips: How to Plant the Perfect Valentines Kiss On Your Boyfriend This Year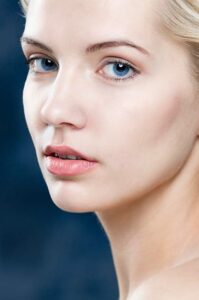 Whether your boyfriend is someone new to your life or if your boyfriend is someone whom you've been married to for the past twenty years, make sure that you give them the best Valentine's day gift of all: a kiss. But how can you make sure that it's a kiss that's not wasted? Dr. Schlessinger has some tips for you.
Get Fillers
If you really want to make sure that you give your boyfriend the ultimate kiss, then do it with plumper lips. With dermal fillers form Dr. Schlessinger, he can help add more volume to your lips making them more kissable than ever. During your initial consultation, you and Dr. Schlessinger will go over the different dermal filler options that we have along with the results that you can get.
Moisturize
After you've gotten your lips fillers, make sure that you don't lean in for a Valentine's kiss with dry, chapped lips. During this time of year when temperatures are cold outside, many patients suffer from dry skin all over their body; especially on their lips. To make sure that you get rid of dry, dead skin, consider moisturizing with a moisturizing lip balm that contains ingredients like shea butter in it.
Set the Mood
Now that your lips are all ready to go, all you have to do is set the mood. Whether you are planning on spending your Valentine's day at a restaurant, the movies, or at home, make sure that the mood is set so that you have the perfect Valentine's Day kiss.
If you want to learn a little bit more about lip fillers, contact us at our Woodbury office and call us at 516-496-2122.
---