A lift without surgery? It's possible with NovaThreads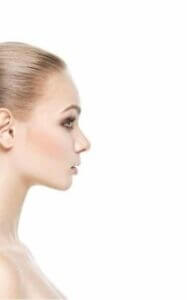 What if there was a way to get a lift in your appearance without surgery? If you have loose or sagging skin, especially around the neck or jawline, a revolutionary non-invasive treatment called NovaThreads may be right for you. Read on to learn more about this treatment and how it works to help you achieve a more youthful appearance.
What are NovaThreads?
NovaThreads are absorbable surgical sutures that are composed of polydioxanone (PDO). These sutures are used in cardiac surgery as they are one of the safest materials that are implanted in the body.
How does this work?
When you take a look at a youthful-looking face, it has a "V" shape. This shape diminishes as we age. NovaThreads help create a frame to support underlying tissues and help lift the face into that desirable "V" shape. The threads lift loose skin, and in doing so, creates new collagen during the healing process.
Where are NovaThreads used?
NovaThreads are especially effective in the neck and jawline but can be used almost anywhere on the face. Threading is popular in the lip area.
What happens during treatment?
During this outpatient treatment, a preloaded needle is inserted into the skin. The thread is left behind when the needle is removed. The skin reacts to the thread that is left behind and repairs itself around the suture, stimulating collagen production.
When will I see results?
You can see immediate results that will continue to improve over the next 4-6 months as your body fully absorbs the PDO suture. Called "controlled healing," this repair process is how the skin repairs itself by creating new collagen.
NovaThreads can be done on their own or in combination with other treatments such as Botox and dermal fillers to achieve your cosmetic goals. Botox and dermal fillers are especially effective in the upper and middle third of the face, while NovaThreads work best on the lower part of the face.
If you're interested in learning whether you are a candidate for NovaThreads, schedule a consultation by calling 516-496-2122 today.
---