Why eyelid surgery is one of the top cosmetic surgery procedures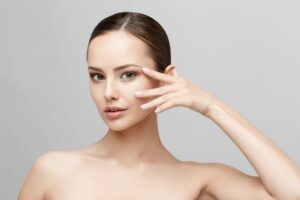 The skin around your eyes is some of the most delicate on the body, and it's one of the first areas to show the signs of aging. If you're dealing with tired-looking eyes, you may be wondering what your options would be to turn back time. Also known as blepharoplasty, eyelid surgery is one of the most popular cosmetic surgical procedures makes subtle changes that yield dramatic results.
Here are some of the top reasons why eyelid surgery is so popular.
You will look refreshed and younger, you won't look different or "overdone". Your family, friends and co-workers may ask you if you've done something to refresh your appearance, but with the skillful hands of Dr. Schlessinger, they won't know that you went under the knife. Incisions on the upper eyelids are hidden in the crease of the lid, while incisions on lower lids are on the inside of the eyelid or carefully hidden within the lower lash line, so you won't have visible scarring. Eyelid surgery will give you subtle results that make you look years younger.
Results are long-lasting. You can't stop time, and your skin will continue to age, but eyelid surgery yields results that last for several years.
You can combine eyelid surgery with other procedures to achieve a youthful appearance. Eyelid surgery removes and tightens extra skin. Fat may be removed or transposed from the eyelids. Lower eyelid surgery can reduce the appearance of dark circles. This surgery is often done in combination with a facelift, browlift or even other cosmetic treatments.. Laser resurfacing may be done to help reduce the visibility of crow's feet.
Recovery is generally quick and painless. You will be asked to rest and ice your eyelids. Drops or ointment may be prescribed to her you recover quickly. You will have some initial swelling, redness and bruising, but will be presentable within 1-2 weeks after surgery, when you can return to work and social activities. Pain medications are rarely necessary and cold compresses can help with discomfort and swelling as you heal.
Eyelid surgery is a popular outpatient surgery that can help you achieve a more youthful appearance. Schedule a consultation with Dr. Schlessinger by calling 516-496-2122 today.
---