Treat Yourself to a Skinwave Hydrating Facial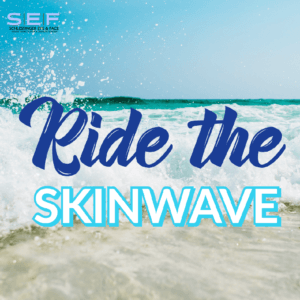 Interested in a Hydrating Facial? Get the best treatment and try out a Skinwave Hydrating Facial. The Skinwave system takes a multi-dimensional approach to deliver solutions rich in Alpha Hydroxy Acid (AHA), Beta Hydroxy Acid (AHA), Hyaluronic Acid, and Hydrogen (H2) deep into your skin while gentle extraction removes impurities.
Some benefits of a Skinwave Hydrating Facial include:
Exfoliation
Hydration
Skin brightening
Tightening
Enhanced lymphatic circulation
Reduced acne and inflammation
Diminished redness
No downtime
Ideal for most skin types and concerns
What makes Skinwave so great?
The Skinwave system is a unique combination of treatment steps. To start, the aqua delivery handpiece applies three dedicated solutions, while gentle extraction simultaneously removes impurities. because of its use of Hydrogen therapy. This method provides antioxidant benefits, hydration, and helps to reduce inflammation. After that, electroporation optimizes absorption while delivering red and/or blue LED therapy. Finally, a contouring roller helps to stimulate lymphatic circulation, massaging, and relaxing the skin's surface.
Who is a candidate for Skinwave?
Skinwave is an amazing skin care solution for anyone trying to improve their overall skin wellness from cleansing to moisturizing to exfoliation or just restoring and maintaining a youthful glow. It's also great for any skin type. Dry, aging, acne or oily-prone skin can all benefit from this relaxing and effective treatment.
What areas of the skin can be treated?
Other than the face, Skinwave can be used in other treatment areas like your neck, chest, and back.
How long does a Skinwave take?
The full-face Skinwave treatment takes less than 30 minutes! And many patients see improvements without any additional steps for days afterward. You don't have to worry about any downtime either, just incredible results. If you're getting treatment on other areas of your body, the procedure likely will take longer.
How often should I get a Skinwave Hydrating Facial?
Book now! We are running a special promotion….our price on the Skinwave Hydrating Facial has been discounted to $200 through the end of August!
We recommend once a month to keep your skin looking refreshed and youthful.
Ready to schedule a Skinwave Hydrating Facial? Call our office at 516-496-2122 today to make your appointment with Dr. Schlessinger. We look forward to helping you.
---