Covid-19 Update from Dr. Schlessinger, Staff + Gal Gadot!
For some sense of true community, please click here for an inspiring video posted by Gal Gadot + friends (all familiar faces!)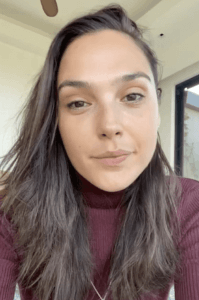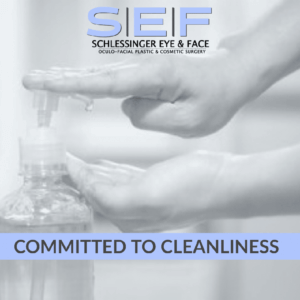 As the Covid-19 Virus pandemic progresses, we are all being inundated with articles, warnings, news and social media communications. As this crisis progresses and changes on an hour-to-hour basis, we all should keep in mind that we are truly in this together.
As such, we at Schlessinger Eye & Face want you to know that we are doing everything possible to provide the safest environment possible for your care. As a business that has been considered
"essential", we are remaining open. However, after Friday 3/20, we will not be seeing patients for routine visits. Of course, Dr. Schlessinger is always available by phone or direct message via our social channels which will be linked below and are on our website.
Please take careful note of the following:
We always provide the cleanest and safest environment possible. Most of these precautions were in place before we were all impacted by the Covid-19 pandemic.
Each and every staff member thoroughly washes their hands upon entry to the building and in between each patient encounter.
We have removed magazines and brochures from the common areas.
We are working diligently with our cleaning service to clean all surfaces, bathrooms and door handles every single night. You will also notice our great staff cleaning these areas multiple times during the day to maintain a clean environment.
All of our surgical instruments are either disposable or sterilized. Our sterilization unit is checked weekly by a national company to ensure it is working properly.
We will be seeing patients who have recently had surgery as part of their ongoing post-operative care; we will do this by appointment on an individual basis.
We ask that any patients who do come to our office be prepared to wash their hands with hot water and soap before stopping at the front desk.
We have hand sanitizer available throughout the office for patient and staff use.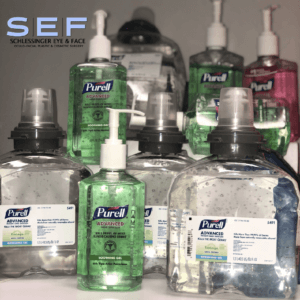 Here's what you can do to help:
Please call before you arrive should you have an upcoming appointment if we haven't already confirmed or rescheduled.
Please do not come into the office if any of the following pertain to you:
You have a cough or fever
You have traveled internationally within the past 2 weeks
You have been exposed to anyone that has tested positive for Covid-19.
If you are in a group that is at increased risk for illness we advise that you re-schedule your appointment.
We are here for you and will continue to provide the best care in the safest environment. We will get through this together!
Click below to connect with us on
---