How to Get Rid of a Chalazion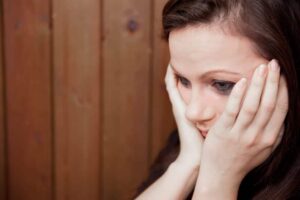 If you looked in the mirror and noticed a slight bump on your eyelid, you may think that you have a stye when it actually may be a chalazion. A chalazion occurs when one of your oil glands is enlarged— caused by an obstruction in the eye's opening. How is a chalazion caused and how can it be treated? This article will discuss chalazion to keep you more informed. Read on to learn more.
What Are Symptoms?
When you first get a chalazion, you may have symptoms similar to a stye: discomfort, irritation, and inflammation. However, those symptoms typically subside in just a day or two and are replaced with a round, painless growth on the eyelid. In some cases, a red or a gray area may develop on the underside of the eyelid.
How Is It Caused?
A chalazion is often confused as being caused by an eye infection but typically develops when there are blockage and swelling in an oil gland in your eyelid. This can be caused by a variety of things such as a dirty face, a virus, or just environmental impacts.
What Is Treatment Like?
The good news about chalazion is that it can often be treated by placing a warm, wet compress on your eye multiple times a day for about a week. The bad news is, however, that if your symptoms worsen and you don't get seak treatment, you may start to experience things like blurred vision. If you start to get blurred or obstructed vision, Dr. David A. Schlessinger may inject a cortizone shot into your eye to help drain it.
Having a chalazion is typically a lot less visibly appealing than it is painful. If you think either you or a loved one has a chalazion, contact Dr. David A. Schlessinger today to schedule an eye examination.
---