Correct Your Complexion With Mineral Makeup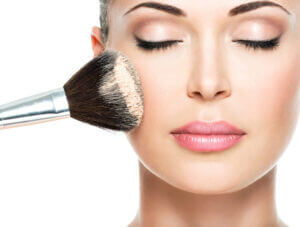 No woman likes to look in the mirror and feel unattractive. Luckily with mineral makeup, you can easily transform your face from drab to fab in no time at all. But if you don't have any experience wearing makeup, you might not know where to start. From choosing a proper concealer to a blush, this article will discuss three ways that you can perfect your complexion by using makeup. Read on to learn more.
Mineral Foundation
There are a few different types of foundations that you can use: powder, liquid, and stick foundation. Liquid and stick foundation will give you the most coverage, whereas powder foundation will give you a little less. When getting a mineral foundation, make sure that it perfectly matches your skin because if it's too light, you are going to look like a ghost. On the other hand, if it is too dark, you are going to look like you are wearing too much makeup. Once you get the right shade of foundation matched to your skin, start applying it by either using a foundation brush or sponge to make sure it goes on smoothly.
Concealer
The next step in getting a perfect looking complexion is to use a concealer. Unlike a foundation, you are going to want to choose a concealer that is one shade lighter than your natural complexion. When applying your concealer, try to focus on the area under your eyes, your eyelids, around your nose, and to cover up any blemishes.
Blush
The next step to perfect your complexion is to add a blush to your cheeks and a little bit on your nose. Adding blush to your skin will help you look a bit more alive. When shopping for a mineral blush, you will have a variety of options to choose from ranging from a vibrant pink to a subtle bronze.
Get the perfect complexion that you have always wanted by using mineral makeup. To learn more about these makeup tips and tricks, contact Dr. David A. Schlessinger.
---