Keeping Up During COVID-19 Quarantine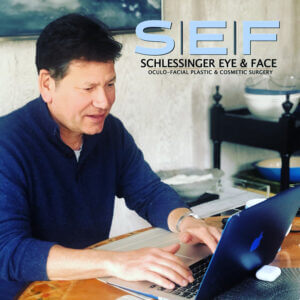 STAYING CONNECTED
Welcome to week 6 of Shelter-in-Place. All of our lives are much different now than they were. Staying at home is the new norm. We are constantly reminded of the severity of this Virus by daily reports from our Governor and President. Unfortunately, most of us know somebody that has fallen ill and some of us have had the bad fortune of losing a friend or loved one. This is one of the most difficult times we have seen as a community.
I want you to know that we are here to help. The safest thing we can do is to is to stay at home. For those of you that need my medical help, we have been seeing patients remotely. If you need to speak to me please call the office to schedule a virtual appointment or you can visit my website any time to reach out. We will then send you a link and I can examine you using the camera and microphone on your computer, tablet or smart phone. For those of you who have truly urgent needs that can't be helped via a video appointment, I will make special arrangements to see you safely in the office.
For your ongoing skin care needs all of our products are available for delivery or "no contact" pickup in our office. We are currently offering 15% off all of our products.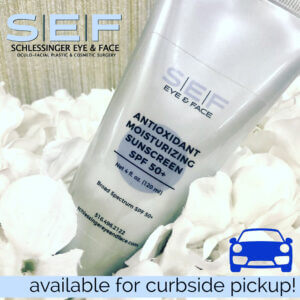 The good news is that the end is in sight. Due to our community's adherence to Social Distancing, it appears that we have begun to "flatten the curve"! We are anticipating being able to see more patients in the office by early May and will be resuming elective surgery as soon as we are cleared by the department of health to safely do so. If you had an appointment for an office visit, a consultation or even surgery, please contact us and we will begin the process of rescheduling; please keep in mind, if our current mandate is not lifted, we may have to do more juggling.
For those of you who have seen our last email or follow me on social media you will know that I have been busy cooking and sharing recipes. I am so thrilled that so many of my patients have shared experiences and recipes back. We are happy that most of are you are doing well. For those of you who are first responders, hospital workers, restaurant workers or other essential employees we want to personally thank you for your service.
You can see my recipe videos on Facebook or on Instagram, where I post pretty frequently.
Click Here to catch a glimpse of patient Joyce Goldsmith's secret talent!
Thank you to Barbara Biscuiti for sending us her recipe for Pasta Fagioli! Can't wait to try this one.
I am hoping that my next communication to you will be to tell you that we are open and back in the business of helping our patients live and in person. In the meantime, we are here for you for "virtual visits, emergency care or just to share a recipe special talent or just let us know how you are doing. See below for just a couple of items some of my patients have forwarded. I am impressed by some of those secret talents.
I really enjoy hearing from so keep those messages coming!
Stay Safe + Be Well ~ Dr. Schlessinger
---