3 Reasons Skinwave Can Change the Way You View Your Skin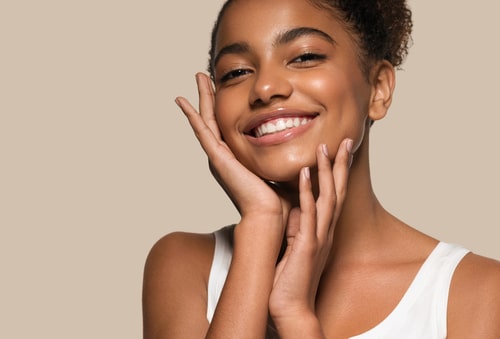 Is your skin living up to its full potential? Are you settling for dry, aging, oily, or acne-prone skin? Why settle for less when you can indulge yourself with an exciting new facial treatment: Skinwave!
Skinwave is an advanced wellness device that works on multiple levels to unlock your best possible skin. The aqua-delivery system goes beyond a typical hydrating facial, including hydrogen therapy, electroporation, and a contouring roller that completely revitalizes your skin. This unique combination of steps and added benefits cannot be obtained anywhere else!
All in a brief, relaxing session lasting thirty minutes or less, skinwave leaves you looking and feeling your best. Keep reading for our three reasons how Skinwave can change your skin!
1. It Deep Cleanses Your Face
While daily face washes and the occasional at-home exfoliator are good practices, your skin deserves more. Skinwave leaves you with a deeper clean and overall freshness than from your day-to-day routine.
Whether you are prone to acne or not, everyone experiences impurities in their skin, from dirt to oil to dryness. These impurities can lie deep within your pores, making them difficult to extract, but not for Skinwave! Skinwave gently, but completely, cleans deep within your pores.
Skinwave applies three solutions that are specially formulated to promote healthy skin. One of these, Alpha Hydroxy Acid, helps to exfoliate and clean your skin. Electroporation techniques open your pores for a short period so that that Alpha Hydroxy Acid solution can penetrate further.
With clear pores, you'll appear radiant and confident, knowing you're less likely to experience breakouts in the future.
2. It Brightens and Tightens Your Skin
Do you have dark spots, redness, wrinkles, or fine lines? Skinwave can enhance both the tone and texture of your skin. Whether you have discoloration from time in the sun, redness, or are just looking to reduce the signs of aging, skinwave works to even out your complexion.
This revolutionary skin care system has the power to minimize the appearance of fine lines and wrinkles. Another solution used in the treatment, Beta Hydroxy Acid, targets the texture of your skin, making it look and feel firmer. This solution acts in combination with hydrogen therapy and a contouring roller that lessens cell damage and boosts elasticity to restore a youthful look to your face.
3. It Soothes Dry Skin with Intense Moisturization
Moisturizers are a great tool to keep your skin vibrant, but they don't compare to the hydration obtained with Skinwave. Skinwave is different from the typical hydrating facials, utilizing hydrogen therapy techniques to deeply moisturize your skin. But how does it really work?
Dry skin contains excess oxygen. Skinwave uses water with high levels of hydrogen to clean the skin and increase hydration within your skin while providing the benefits of antioxidants, like decreasing inflammation. Coupled with the powerful moisturizing ability of Hyaluronic Acid, this allows you to fully say goodbye to dry skin. When you leave our office after skinwave, your skin will not only be moisturized, it'll be glowing!
Are you ready to change the way you view your skin with Skinwave? Schedule a consultation at Schlessinger Eye & Face in Woodbury, NY, today to find out if Skinwave is right for you!
---