Love Hydrating Facials? Then You Have o Try Skinwave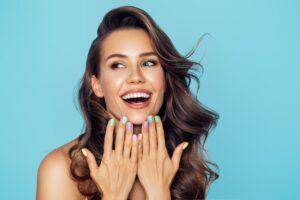 Hydrating Facials are all the rage, using a hydra-dermabrasion procedure to cleanse, extract and hydrate the skin. The next "wave" of this technology is called Skinwave, giving people the dewy, glowing skin they've always wanted. Read on to learn more about this multi-dimensional skin care treatment and why you should try it.
What's so great about Skinwave?
Ideal for most skin types and concerns, Skinwave provides many benefits, including skin brightening and tightening, enhanced lymphatic circulation, exfoliation, hydration, reduced acne and inflammation and diminished redness. There is no downtime either.
How does it work?
Skinwave is a skin device that cleanses, exfoliates, hydrates and awakens the skin's natural beauty. An aqua-delivery system, hydrogen therapy, electroporation and a contouring roller work together to provide results. It is an effective treatment for not only the face, but also the neck, chest and back.
First, the aqua-delivery system applies three solutions: Alpha Hydroxy Acid (which cleanses and exfoliates), Beta Hydroxy Acid (which calms oil and acne) and a solution with Hyaluronic Acid (which moisturizes and hydrates the skin). Gentle extraction removes dirt and other impurities from deep within pores at the same time.
Next, hydrogen therapy provides antioxidant benefits and hydration and reduces inflammation. Then electroporation optimizes absorption while delivering red or blue LED therapy. Lastly, the contouring roller stimulates lymphatic circulation by massaging the skin's surface and enhancing elasticity.
How often can you get Skinwave?
You can get Skinwave once a month to maximize results and continue to achieve your best skin. Treatment takes about 20-30 minutes, with immediate results and continued improvement over the next few days.
Am I a candidate?
Anyone can benefit from Skinwave. If you have dry, aging, oily skin or acne, you will benefit from this treatment as it is great for anyone with one or multiple skin concerns.
As the first medical practice in the area to offer Skinwave, we invite you to give us a call at 516-496-2122 today to schedule your appointment.
---