What are the Signs that I Need Blepharoplasty?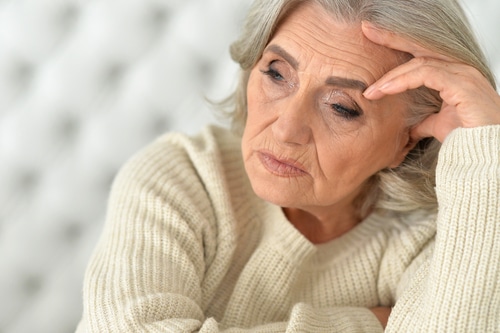 Do you find yourself examining the areas surrounding your eyes and wishing you could turn back the clock? You're not alone.
Drooping eyelids, dark circles, and seeing bags under the eyes are common effects of aging. Although it's impossible to rewind time, there is a way to take years off the appearance of your eyes.
One commonly performed procedure is blepharoplasty or eyelid surgery. If you're discouraged or unhappy with your appearance, having blepharoplasty could help you feel confident in the way you look again.
Are you wondering whether this cosmetic procedure may be right for you? Keep reading to learn more about blepharoplasty and signs that you may be a candidate.
What Is Blepharoplasty?
Blepharoplasty is a procedure that involves removing any excess tissue from areas around the eyes. It treats sagging or drooping eyelids and bagginess under the eyes. Patients undergo this procedure for various reasons, whether cosmetic or functional. Blepharoplasty can be performed on the upper or lower eyelids and is a great procedure to treat signs of aging including puffy, baggy lower lids and wrinkles.
This safe and highly effective procedure is increasingly popular; we have seen a marked rise in cases in the last 2 years due to Covid and the necessity to wear masks. With the eyes being the only thing visible, it's brought a new focus to this area of the face. There are hundreds of thousands of Blepharoplasties performed every year. The duration of this surgery can be anywhere from 30-90 minutes, depending on the complexity of the case.
Recovering from blepharoplasty is quite easy, with most patients able to return to their normal activities within a week.
Sign #1: Drooping Eyelids
As you age, your skin loses its natural elasticity. When the skin becomes less flexible and loses its firmness, it causes the eyelids to droop or sag.
How much your eyelids will droop or sag depends on the person, but it may be a mild amount to a more moderate degree. Many people choose to counteract the effects of aging by rejuvenating their faces with eyelid surgery. Eyelid surgery is also referred to as an eyelift.
If you have an upper blepharoplasty, it removes the skin, loose muscles, and fatty tissue that make your eyelids sag. The effects of this procedure can be dramatic, as the skin below the crease of the eye isn't hidden anymore.
The texture of the skin also becomes smoother. Patients appear more youthful and awake. For those who wear makeup, this makes it much easier to apply eyeshadow.
Sign #2: Bags Under Your Eyes
Blepharoplasty treats more than the area above the eyes. Another concern with aging is seeing bags underneath your eyes.
They develop due to expanding fat pads. Dark circles and puffiness can also occur. Having bags under your eyes can make you look tired and like you haven't gotten enough sleep, even if you have.
Having a lower blepharoplasty can tighten the tissue below the eye, reducing the appearance of bags. It can also minimize the appearance of dark circles and wrinkles.
You can have a lower blepharoplasty performed on its own or combined with upper blepharoplasty. After the procedure, patients appear younger and more energized.
Sign #3: Blocked Vision
Eyelid surgery is often performed for cosmetic reasons, but not always. Drooping eyelids can block your vision if they become too severe. When looking up, your affected vision can be particularly noticeable as the sagging skin hangs over the eye and obstructs your view.
Fortunately, you don't have to endure a limited field of vision. Undergoing a blepharoplasty can allow you to see clearly once again, no matter where you're looking.
Is sagging or drooping skin around your eyes holding you back and affecting your confidence? Contact Schlessinger Eye & Face in Long Island, NY, today to schedule a consultation and see if you're a good candidate for blepharoplasty!
---