What is Ultherapy?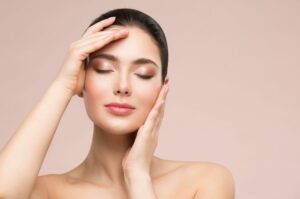 It can be quite the shock – one day you look in the mirror and wonder where that sagging skin came from and if those wrinkles were there before or if they just appeared overnight. However they got there, you may be wondering if there is an easy way to get rid of them. Fortunately, Ultherapy can help!
How does Ultherapy work?
Ultherapy is the choice for many who want younger looking skin because it is noninvasive – unlike a facelift, you won't have to worry about spending time in the hospital and all of the hassle that goes with it.
This type of treatment uses ultrasound technology to apply heat and energy down into the deep layers of the skin. This stimulates the growth of collagen, which means new skin cells, which means new, refreshed-looking skin. It can lift the chin, brow, and neck, and it can also reduce wrinkles and lines. Ultherapy is safe and FDA approved.
Because Ultherapy involves an ultrasound device moving across the surface of your skin instead of surgery, there is no bruising or swelling to recover from and no downtime needed for recovery – you can get back to your normal activities right after you leave your doctor's office. Another benefit is that patients can see a difference after only one or two treatments (although the creation of collagen takes time, so you may be seeing results even months later), and the effects can last for up to 2 years.
Can anyone get Ultherapy?
Dr, Schlessinger will be able to tell you if you are a good candidate for this procedure. It is most effective with patients who have skin that is loose and losing its elasticity. The majority of patients who want Ultherapy are seeking improved elasticity and is increasingly popular for patients in their 30s who want to take a proactive approach to the effects of aging on skin.
Ultherapy can firm and tighten your skin – it has many of the benefits of plastic surgery without the hospital stay, recovery time, and discomfort that comes with recovery. Your skin will look younger and you'll feel younger! Call us at Schlessinger Eye & Face in Woodbury, New York, today for an Ultherapy consultation. Our number is (516) 496-2122.
---