Who Is An Ideal Candidate for Botox?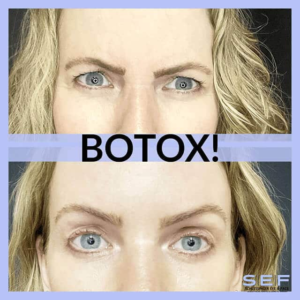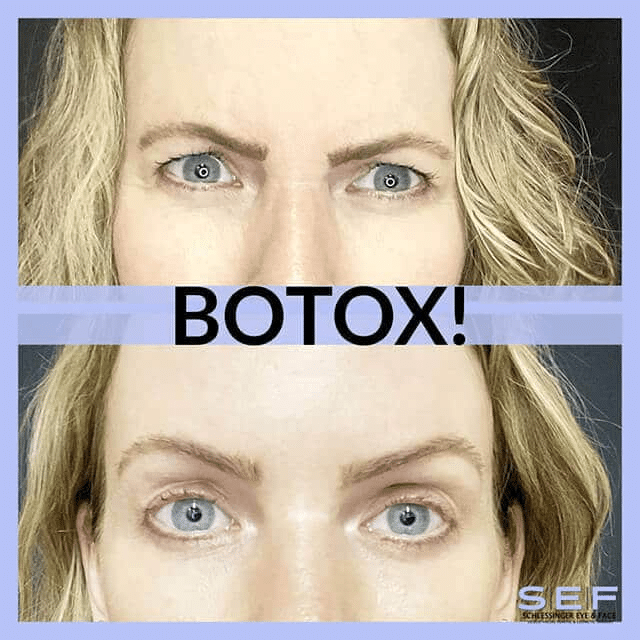 Are frown lines, forehead creases, or other kinds of facial lines ruining your otherwise perfect selfie? Skip the filters and look your best anytime with Botox.
Let's face it: wrinkles and fine lines can make you want to hide, whether beneath photo filters, makeup, or your favorite blanket. Botox allows you to feel good about yourself again, so you can take on the day with confidence.
With Botox, you can enter your self-confidence era. This simple but powerful procedure is popular for a reason. And the best part is, it doesn't require surgery.
Like any procedure, Botox is not a fit for everyone. If you find yourself checking off any of the following, there's a good chance it's right for you.
When You Look in the Mirror, All You See Are Wrinkles or Other Facial Lines
There are a lot of expensive products and procedures out there that claim to be able to wave a magic wand over your face and get rid of wrinkles. Trusted by many, Botox actually has the ability to reduce signs of aging on your face.
It works by temporarily paralyzing muscles in a selected area of your face. Once in your skin, Botox stops nerve signals so your muscles don't contract. This smooths out wrinkles and other uneven textures.
Botox only works on what we call "dynamic" wrinkles. These occur on the upper part of your face, where you show expressions, such as surprise and worry. Dynamic wrinkles are the result of repeated muscle movement over time.
Common types of wrinkles that Botox can help with include:
Crow's feet
Frown lines (lines between your eyebrows)
Forehead creases
While it's a solution for signs of aging, Botox isn't only for people in their late thirties or forties. Wrinkles can begin forming much earlier. Botox can be considered preventative in many cases, so if you're in your twenties, it may be an ideal time to start Botox.
You'd Rather Stay Away From Surgery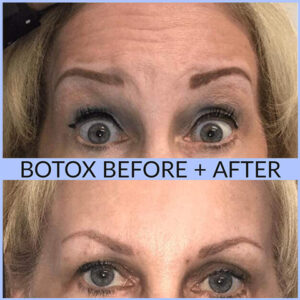 Are you looking for a non-surgical way to refresh your look? Many of our patients prefer to avoid surgery whenever possible. With Botox, you won't have to resort to surgery.
There are no incisions required, so it's 100% non-invasive. You won't have to worry about the side effects or potential complications associated with surgery.
Botox only involves a series of injections. In fact, it's so simple that the entire procedure can take as little as a few minutes.
Before Botox, you could choose between spending money on ineffective creams and other products or getting cosmetic surgery. Botox has made a younger appearance possible without the need for surgery.
You Want Lasting Results, Quick
Don't think you have time to get Botox? Think again. With Botox, even the busiest of schedules are no problem. Remember, it only takes a few minutes to complete. You can easily schedule it in between a workout, before or after work or in between meetings or other errands of the day.
Since there is no downtime, you can return to what you were doing as soon as you leave our office. This is precisely why Botox is commonly referred to as a "lunchtime" procedure.
In just a few days, you'll be able to start noticing a difference in the way you look. Within a week, you'll be ready to go out, take a new profile picture, or do anything else to celebrate your enhanced appearance.
Keep those good times coming because the results last three to six months. At that point, schedule another treatment so you can continue to look and feel your best.
Are There Alternatives to Botox?
At Schlessinger Eye & Face, we offer several alternatives for treating signs of aging. If Botox doesn't work for you or you want to explore other options, Dr. Schlessinger has you covered.
At Schlessinger Eye & Face, we also offer:
If you're interested in learning more about your options or determining which treatment may be best for you, schedule a consultation to discuss your cosmetic goals.
Does Botox sound like the perfect match for you? Schedule a Botox consultation at Schlessinger Eye & Face in Woodbury, NY, today.
Let's stay in touch!
---