Why a Brow Lift Can Help You Look Instantly Revitalized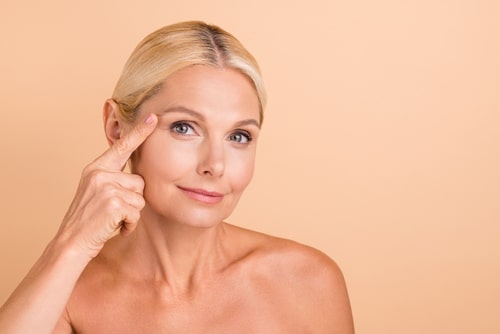 Do you have forehead wrinkles, frown lines, or sagging brows? Life can certainly leave its mark on your physical appearance.
A brow lift may be just what you need to feel youthful and confident again. Brow lifts are one of the most popular cosmetic procedures around the world.
They have the ability to refresh your look completely. Keep reading to learn how a brow lift can help you look instantly revitalized!
What Is a Brow Lift?
A brow lift is a cosmetic surgery that tightens the muscles above the eyes and raises the eyebrows. Every year, thousands of individuals turn to a browlift to reduce the signs of aging on their face and improve self-confidence.
Performed in our advanced on-site surgical suite, Dr. Schlessinger offers both a traditional and a minimally invasive option. Also available is a non-surgical brow lift, which uses BOTOX to define the arch of your brow and eliminate forehead wrinkles.
We take care not to alter your natural expression, so you still feel like you.
It is common for a browlift to be performed along with a blepharoplasty or facelift.
By doing this, you can experience the convenience of a single session. You can leave our office with even more emphatic results than with the browlift alone.
Revitalize Your Look with a Brow Lift
When you have lines on your forehead and skin that droops, it can make you appear older than you are. A brow lift can revitalize your look in more ways than one.
Hooded Eyelids
Those with hooded eyelids may also want to open up their eyes and raise the skin sagging over their eyelid area. Fortunately, a brow lift can improve drooping skin, so there is no longer skin weighing on your eyelashes.
Fine Lines and Wrinkles
A brow lift can help with more than the horizontal lines that can occur on your forehead. It targets wrinkles that develop on the bridge of your nose and between your eyes.
If you want to get rid of frown lines, or worry lines, a brow lift may be a good option for you as well. As you age, vertical lines between your eyebrows can become a fixed part of your look, even when your face is relaxed.
A brow lift can also target wrinkles that develop on the bridge of your nose and between your eyes.
Improve Your Confidence
With these lines gone, everyone will be able to see how happy and confident you feel after your procedure. Once your eyebrows are raised with a brow lift, your eyes and entire face will appear more youthful and alert.
A brow lift can take years off your look. In addition, you will look well-rested and ready for the day.
When you leave our office, you will feel like a new person compared to when you first walked through the door. It will take some time to heal fully, and you may experience minor swelling or bruising during the recovery process.
However, once you are healed, you will feel revitalized and youthful.
Would you like to make your facial lines and wrinkles disappear? Schedule a brow lift consultation at Schlessinger Eye & Face in Woodbury, NY, today!
---