SculpSure Vs. CoolSculpting: How to Get a Leaner You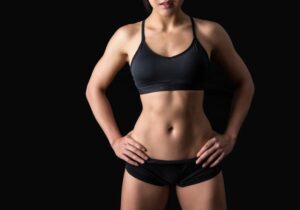 If you spend your time of working your fat off at the gym and you've traded in cupcakes for protein shakes, you know that losing weight is a full-time job. However, even if you have tried dieting and consistent exercise, you can still have stubborn fat cells that are almost impossible to get rid of. Luckily, there are procedures like SculpSure and CoolSculpting that can target these fat cells and get rid of them in the process. So, what are the differences between these procedures and why does Dr. David A. Schlessinger prefer SculpSure? Read on to learn more.
It's Faster
We understand that time is of the essence and that every minute that you have off counts. Luckily, SculpSure sessions are half the time of CoolSculpting sessions— meaning that you can spend more time with friends, family, and do things you love most. Lasting about 25 minutes per session on average, SculpSure is faster than ever.
There's Less Bruising
Although both SculpSure and Coolsculpting are effective treatments to get rid of stubborn, unwanted fat, there are some unique differences. For instance, many CoolSculpting patients suffer from excessive bruising and swelling following treatments. Whereas SculpSure patients can get right back into working out immediately after— without the bruising and swelling.
It's Pain-Free
Many Coolsculpting patients have to get a prescription pain medication for either during or after the procedure to help take the edge off of the pain. Luckily, with SculpSure, there won't be any pain involved— or it will be very minimal— which means there won't be any need for prescription pain medication or drugs.
As previously mentioned, both SculpSure and CoolSculpting will give you great results, but you will have a better experience with SculpSure. To learn more about SculpSure or to see if you're a good candidate for this procedure, contact Dr. David A. Schlessinger today!
---