Summer Bodies Are Made Right Now!!
Winter is in full swing and it's a great time to reflect on what life changes you want to make for the upcoming warmer months and for your life in general! Weight loss and exercise are always among the top resolutions at the beginning of each new year, but some of us may already be breaking those new year resolutions. Maybe you're already implementing a good diet and exercise routine and still can't quite get rid of fat in certain areas? That's where SculpSure comes in.
What is SculpSure?
SculpSure is a non-invasive body contouring procedure used for reducing fat in areas like the abdomen and love handles that have previously been stubborn to exercise and diet changes. This procedure can be done in 25 minutes and destroys up to 24% of treated fat cells without surgery. It's FDA-approved and has a very high patient satisfaction rate.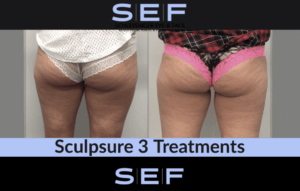 How many treatments will I need?
Best results come with 2-3 treatments.
How long does it take to see results?
Most patients typically see results in as little as six weeks after their first treatment. This is when your body starts to evacuate the destroyed fat cells. Your optimal results can be seen after 12 weeks or so.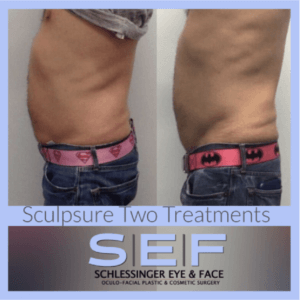 How much Will This Cost? Promo Pricing thru March!
Through March of 2020, we are offering our lowest pricing ever! Prices too good to publiish, so please email or call for pricing and to book your free consult to determine if you are a good candidate.
How long do the results last?
Results achieved in targeted areas are permanent! Your fat cells cannot regenerate after they've been treated so if you stick to your diet and exercise plan, you won't have to worry about those areas going forward.
What is recovery like?
The procedure itself only takes about 25 minutes and there is no downtime afterwards. You can get back to your regular routine and everyday activities immediately after.
Is the procedure painful?
Unlike similar procedures where prescription medication is needed, SculpSure is relatively painless, though you may experience some discomfort during the treatment.
We provide Pronox for those patients who request it, which alleviates much discomfort and stress!Following treatment, you may feel some soreness in the area that feels similar to the after-effects of a vigorous workout.
If you're interested in SculpSure and would like to schedule a consultation to chat about your options, call 516-496-2122 today to make schedule your free consult or just to chat!
---