Pro-Nox Pain Relief
Discover the Benefits of Pro-Nox for Your Cosmetic Treatments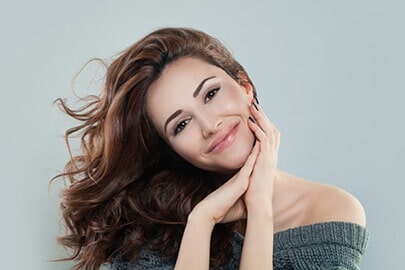 Relieve anxiety and increase comfort during your cosmetic treatments with Pro-Nox. Schlessinger Eye & Face is pleased to provide Pro-Nox for our patients to make your experience relaxed and stress-free. This system is a pneumatically driven gas system that delivers a 50% oxygen and 50% nitrous oxide mixture. Pro-Nox is well known for being used in labor and delivery settings and is now popular among cosmetic treatments. Contact our Woodbury office today to use Pro-Nox for your next appointment.
How Does it Work?
Pro-Nox is inhaled by patients, offering pain and anxiety relief in seconds. This non-addictive alternative for pain management allows the patients to control their comfort level during treatment, enhancing the overall experience at Schlessinger Eye and Face.
Benefits Include:
• Instant Relief from anxiety and pain
• Short duration of the effects on the body, allowing you to drive to and from your treatment
• You control the amount needed to react to the discomfort you may experience
• Non-Invasive
From injectables to laser treatments, Pro-Nox is used for a wide variety of cosmetic procedures. Schlessinger Eye and Face is dedicated to providing you with the best experience in a comfortable and relaxed environment. Contact our Woodbury office today to schedule your appointment today!
What Our Patients Are Saying:
"Staff is so attentive. They listen to your needs, concerns and never try and upsell you anything that you don't need. All the staff and physicians are completely professional, attentive and approachable. I've never been to a practice before where they look at you as an individual and address your concerns for you, yourself. I would never go elsewhere!" -Christina M

For additional information about our services, call us at 516-496-2122 or click here to request a consultation.