3 Reasons Why Now is the Perfect Time for a Chemical Peel or IPL Treatment
Summer called, and it wants to know if you are ready for all the warm and sunny days ahead. On your summer prep to-do list, you might have activities like "buy a new bathing suit" and "get a pedicure." But what about your skin?
You don't have to wait to achieve that summertime glow. Now is the perfect time for a chemical peel or IPL treatment.
These two procedures become more popular by the day, and for good reason. They're non-invasive, quick and transformative.
Scheduling your treatment now will allow you to head into the summer more confident than ever.
Rewind the Clock on Your Appearance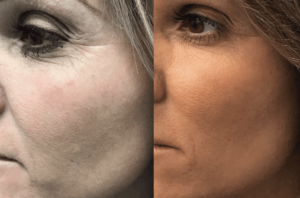 What if you could go back and make your skin look as young as it did years ago? With a chemical peel or IPL treatment, it's possible.
A chemical peel is a skin treatment that uses chemicals to exfoliate your skin, revealing brighter and smoother skin. It dissolves the outer layers of your skin, encouraging new skin cells to grow and improve your skin's appearance.
Chemical peels can reduce the appearance of scars, blemishes, discoloration, and other imperfections. IPL, or Intense Pulsed Light, works by emitting high-intensity pulses of broad-spectrum light that target melanin and hemoglobin in the skin, reducing the appearance of pigmentation, sun damage, and broken capillaries.
This process stimulates collagen production, resulting in firmer and more youthful-looking skin. In addition to the face, we can treat areas like the chest and hands. IPL can get rid of or significantly improve the appearance of spider veins.
If acne is of particular concern, IPL can minimize it by targeting bacteria.
With both procedures, you can revitalize your skin by reducing the appearance of wrinkles and fine lines.
Shield Your Sensitive Skin from the Sun
After a chemical peel or IPL treatment, your skin is vulnerable to sun damage. That's why it is very important that you shield your skin from sun exposure.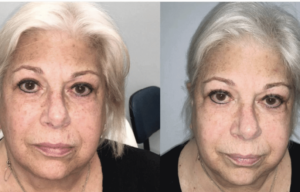 Since these amazing treatments may make your skin more sensitive to the sun temporarily, it's super important to protect your newly treated skin from those harmful UV rays. And let's be real, who doesn't want to keep their youthful glow for as long as possible?
Sun damage is one of the biggest culprits for premature aging, including wrinkles, sun spots, and uneven skin tone. So, protect your investment and make sure to apply sunscreen every day, even if it's cloudy outside.
Sunscreen is always a good idea, but especially so in the weeks following your procedure. SPF protection is extremely important, but if at all possible, aim to avoid sun exposure after your treatment by wearing a hat and a strong, zinc-based sunscreen whenever outdoors (even on overcast days).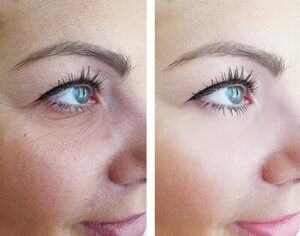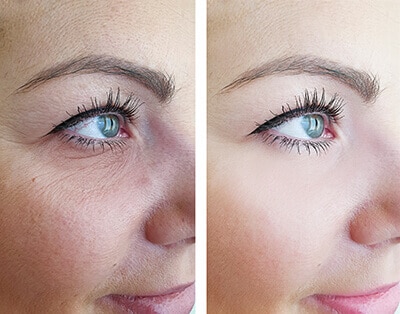 Being compliant with these guidelines will reduce your risk of pigmentation issues. April is an opportune time to get your treatment and avoid sun exposure.
Feel Radiant, No Makeup Required
Whether you're going for a dip in the pool, lake or ocean or participating in your favorite outdoor sport like tennis, golf, or pickleball, many people prefer to wear less makeup in the summertime. We have a great line of tinted and non-tinted products that contain SPF, are lightweight, and even blend in with your skin.
Want to get a headstart on that summertime glow? Find out if you're a good candidate for a chemical peel or IPL by scheduling an appointment with Dr. Schlessinger at Schlessinger Eye & Face in Woodbury, NY, today to go over all of your options.
Let's stay in touch!
---