Intense Pulsed Light (IPL)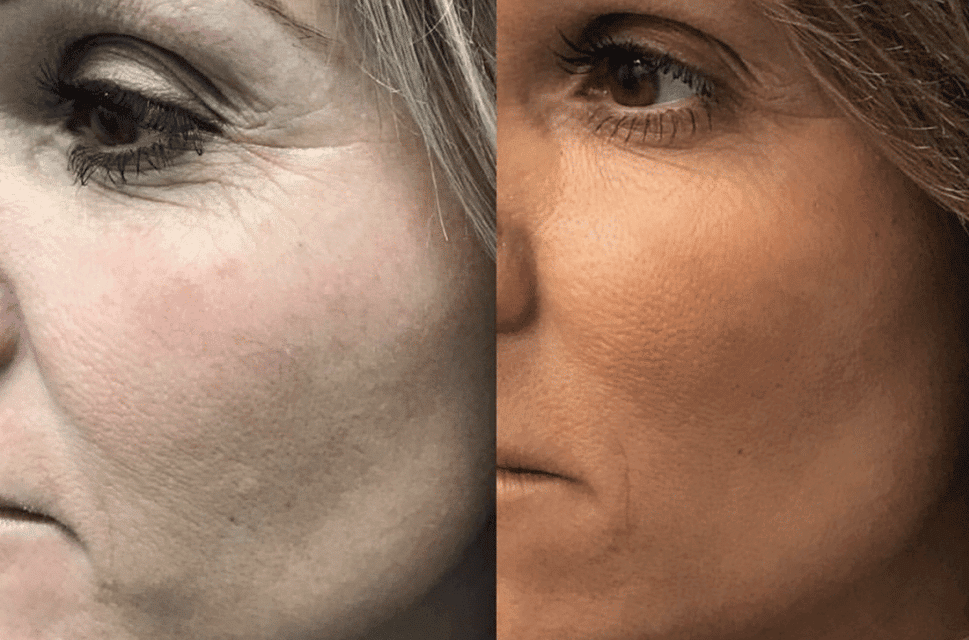 Schlessinger Eye & Face offers cosmetic laser and IPL procedures that are safe and very effective. We waited to offer a lot of these treatments until the technology and medical protocols were developed to the point that they met our standards for medical excellence.
We are pleased to offer the following services using state-of-the-art Spectrum Laser System:
Enhanced Skin Rejuvenation, the Elimination of Vascular and Pigmented Irregularities, including sun damage, skin discoloration, the reduction of small facial blood vessels, the reduction and removal of leg veins, the removal of tattoos and the removal and reduction of wrinkles. These laser/IPL treatments really work and have minimal downtime.
Permanent Hair Reduction: Everyone has it, the permanent reduction of unwanted body hair from virtually any part of the body. Our diode laser system has been FDA approved and can be used for all ethnic groups and skin colors including tanned skin.
Eliminate unsightly spider veins and broken capillaries. With our advanced Yag laser system, you will see noticeable improvements after only a few treatments.
Lunchtime Laser Peel: Our Erbium Yag Laser will freshen your appearance and improve skin texture with minimal downtime.
Remove Unwanted Body Art: "Erase Regret". Our Q-Switched Yag Laser breaks up tattoo ink into tiny particles removing what was supposed to be permanent.
Acne Treatments for Adults and Teens. This IPL approach reduces acne by infusing intense pulsed light into the bacteria. Improvements are normally seen within just a few days after the treatment.
See What Our Patients Are Saying:
"Dr. Schlessinger and staff are wonderful. They truly care about their patients and take the time to answer any questions or concerns of the patient. I would truly recommend this office to anyone who values quality and attention to detail in a caring environment where the patient and their needs are the priority." -Eleni D
How does IPL Treatment Work?
Intense Pulsed Light (IPL) facial rejuvenation can correct or erase the signs of aging. The Intense Pulsed Light (IPL) machine treats sun damage, brown spots, freckles, broken blood vessels, enlarged pores, rosacea, and uneven skin tone on the face, hands, and body. Following Intense Pulsed Light (IPL) treatment, you will see smoother skin, smaller pore size, and fading of sun spots. Rosacea, a common vascular problem, will show significant improvement.
How is the area treated?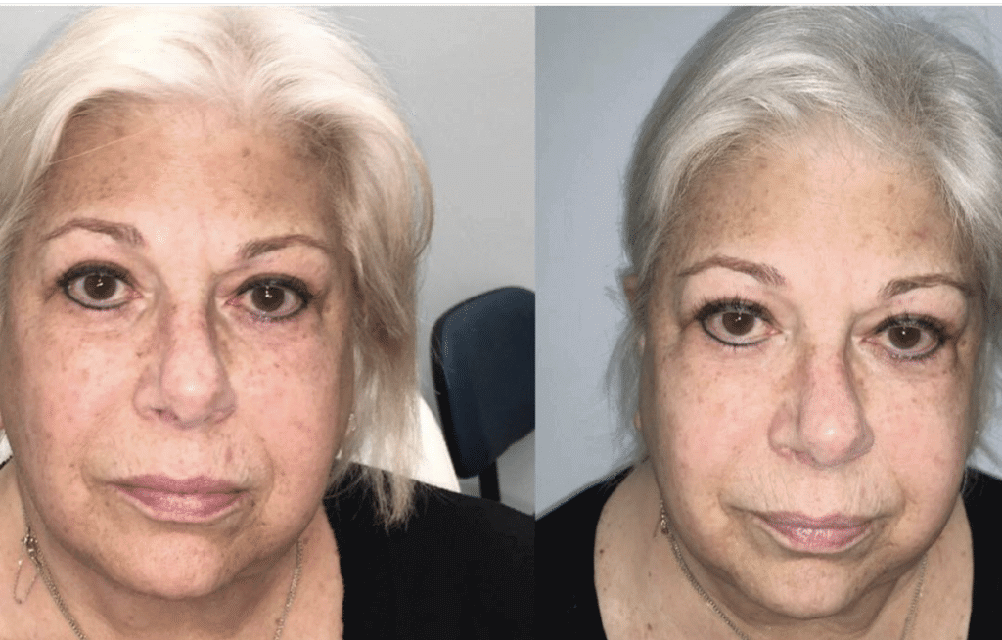 A cold gel is applied to the treatment area(s). Then the Intense Pulsed Light (IPL) handpiece is gently applied to your skin allowing pulses of light to be emitted to the treatment site(s). Usually, four to six treatment sessions, lasting about 20 minutes each, will provide you with beautiful long-term results. There is NO downtime- it's a "lunchtime" treatment and there's no risk to sensitive skin. You will notice a gradual, yet natural, looking improvement providing you with outstanding results. Intense Pulsed Light (IPL) is a safe solution tailor made to your skin type and condition. Call and schedule your complimentary consultation so that you can restore your youthful appearance today!
Does IPL hurt?
When the IPL energy is delivered onto the skin the sensation ranges from a feeling of warmth to something like the slight sting of a rubber band being snapped lightly on your skin. Patients do not equate our IPL treatments with "pain."
What will I look like after my IPL session?
There isn't really any downtime with our IPL treatments. Your skin may be slightly pink or red immediately after your session, and you may have some mild swelling, but these effects usually pass in a few hours or up to a day or so.
Does IPL affect dermal fillers?
Because they work in different ways, IPL does not affect dermal fillers. Fillers simply return volume beneath wrinkles or areas that have lost volume, pushing the skin back upwards. IPL energy can trigger the body to create new collagen to help rejuvenate the skin, but it doesn't affect fillers at all.
Are there adverse reactions to IPL?
Intense pulsed light is tolerated very well by the body. The only "reactions" are slight swelling, redness, and facial flushing, but these all pass within a few hours or a couple of days. Allergic reactions to IPL are unheard of. Very rarely, a small burn or blister may occur. If this happens, please call the office for treatment. They usually resolve without any problems.
Does IPL permanently remove hair?
IPL can permanently reduce hair. It is almost impossible to remove all of the unwanted hair in a treatment area because every hair can be in a different phase of the growth cycle, and only hairs in the active growth phase respond to IPL energy. Generally, about 80 percent of unwanted hair can be removed long-term with IPL treatments. Some of these hair follicles can heal and begin to produce hair again in the future. That's why we recommend regular maintenance treatments to keep unwanted hair to an absolute minimum.

For additional information about our services, call us at 516-496-2122 or click here to request a consultation.