Microdermabrasion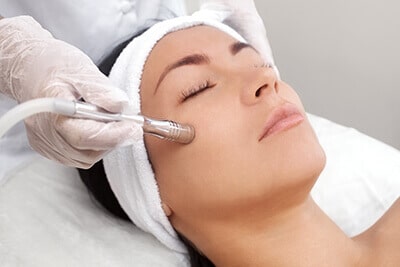 A technique for gently exfoliating the topmost layer of your skin delivering immediate results for tighter, glowing, more beautiful skin. Microdermabrasion treatments for the face, neck, and eye area combat the visible signs of aging and sun damage, reduce the appearance of enlarged pores and diminish fine lines, as well as sun and age spots.
Microdermabrasion is a wonderful alternative to laser or chemical peels because it is a non-invasive procedure that requires no downtime. Ideal results are achieved over a series of treatments (customized depending on skin type and condition) approximately two weeks apart. Following treatment, you'll see an immediate vibrant 'glow' to your complexion which gives way to an overall rejuvenation of your skin's total health.

For additional information about our services, call us at 516-496-2122 or click here to request a consultation.