Peels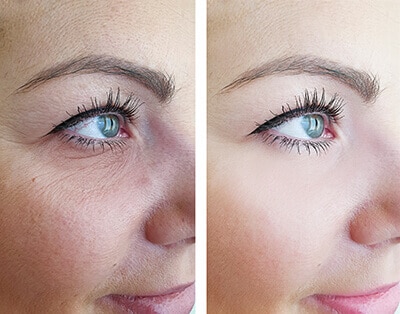 Skin rejuvenation begins with exfoliation. We offer several light "Lunchtime Peels" that are ideal for smoothing the texture of the skin to improve the appearance of fine lines while delivering a more youthful appearance. Appropriate for all skin types, these peels are designed to offer immediate results without any unwanted downtime!
What is a Chemical Peel?
A chemical peel is a skin-resurfacing procedure in which a chemical solution is applied to the skin and peels away the top layers. The skin that grows back after the chemical peel is smoother, more supple, and younger-looking.
Benefits of Chemical Peels
Chemical peels remove damaged outer layers of skin on the face to smooth out the overall texture, reduce scarring and remove blemishes and pre-cancerous growths. This produces healthy, glowing skin. Chemical Peel formulas and strengths are tailored to each patient.
Types of Chemical Peels
Chemical peels are used to treat wrinkles, skin discoloration, and scars — typically on the face but can also be used on the hands and chest.
Chemical peels can be generally defined by the depth of damage in the skin that they produce. These are categorized as superficial, medium, and deep.
Superficial Chemical Peels do not damage skin below the epidermis, the most superficial skin layer.
Medium Chemical Peels may reach the superficial layer of the dermis, the deeper layer of the skin.
Deep Chemical Peels generally reach the deeper layers of the dermis. The depth of damage depends on the nature and concentration of the chemicals in the peeling solution and the length of time they are permitted to interact with the skin. Popular chemicals in peeling solutions include alpha-hydroxy acids, beta-hydroxy acids, trichloroacetic acid, and phenol.