Browlift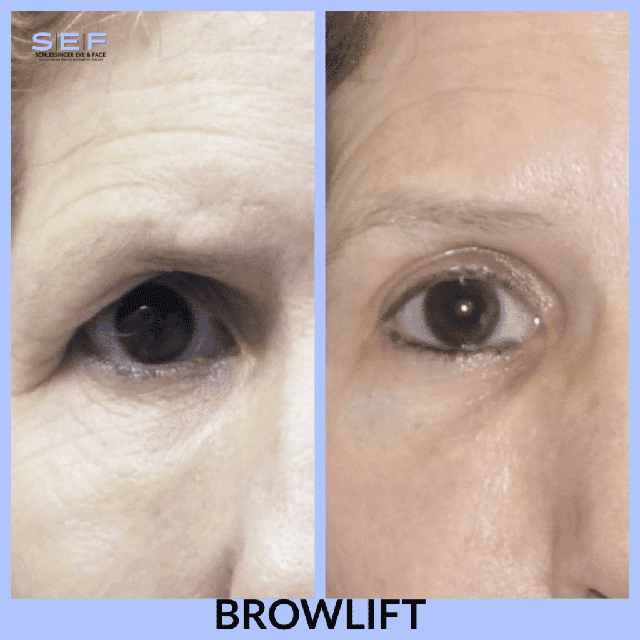 A Browlift is a great way to revitalize drooping or lined foreheads helping you to look less angry, sad, or tired. Using either traditional or minimally invasive (endoscopic) methods, the muscles above the eyes are altered to smooth lines and raise the eyebrows for a more youthful appearance. A Browlift is often combined with other procedures such as blepharoplasty and facelifts to improve the look of the eyes and other areas of the face.
What are the Benefits of a Browlift?
Reduces the wrinkle lines that develop horizontally across the forehead, as well as those that occur on the bridge of the nose, between the eyes
Improves frown lines, the vertical creases that develop between the eyebrows
Raises sagging brows that are hooding the upper eyelids
Places the eyebrows in an alert and youthful position
Dr. Schlessinger performs Browlift surgery at his state-of-the-art and fully accredited surgical suite on Long Island. He also offers a non-surgical Browlift, using BOTOX®, to create an eyebrow arch that diminishes forehead lines, while preserving natural expression. Known as the "Schlessinger Arch," it has become one of our most requested lunchtime procedures.
If you have any questions about a Browlift or Forehead lift, contact our office to schedule a consultation.
View Patients' Results From Our Browlift Procedure

For additional information about our services, call us at 516-496-2122 or click here to request a consultation.