4 Reasons Intense Pulsed Light Improves Skin Texture and Appearance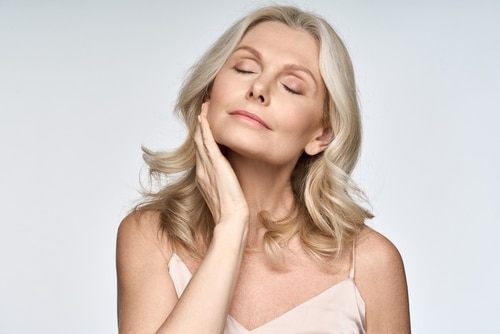 What if there was a way to dramatically improve the texture and appearance of your skin without surgery? There is, thanks to intense pulsed light therapy, or IPL! 
Every day, more and more people are choosing IPL to revitalize their appearance. The procedure can almost turn back the clock when it comes to your skin.
From sun damage and enlarged pores to rosacea, IPL can help with all this and so much more. Keep reading to find out four reasons why intense pulsed light therapy improves skin texture and appearance!
What Is Intense Pulsed Light?
Also known as a photofacial, IPL is a safe and effective cosmetic skin treatment that can address signs of aging. It can target areas on the face, hands, and other parts of the body.
IPL can treat a variety of concerns, including:
Sun damage
Brown spots
Freckles
Broken blood vessels
Enlarged pores
Rosacea
Discoloration
IPL treatment starts by applying a cold gel to the areas you want treated. Then, a special machine that emits gentle pulses of light is held to the skin.
A session usually takes about twenty minutes or less to complete. People typically experience their best results after four to six sessions.
No recovery period is needed, so it can fit into even the busiest schedules. With beautiful, long-lasting results, you'll be glad you chose IPL.
1. Even Out Your Complexion
It's nearly impossible to go through life without some discoloration affecting your skin. From sun spots and freckles to rosacea, few people have a naturally even skin tone.
Pink, red, and brown splotches of varying sizes are very common. You don't have to put on a layer of make-up daily to cover up spots like these.
With a simple IPL treatment, you can cause all kinds of discoloration to fade for an even complexion. It even shrinks pores!
2. Get Rid of Stubborn Acne
While acne is most commonly associated with being a teenager, the reality is that it can affect you at any age. Some acne can be tricky to get rid of, leaving patients in a nearly endless cycle of trying new washes or creams in the hope of getting rid of it once and for all.
IPL provides an effective solution for reducing acne. Perfect for teens and adults, it cleanses your skin by infusing bacteria with light pulses.
Most patients begin to see improvement within just a few days.
3. Make Your Skin Firm Again
Your skin is one of the first parts of your body to show your age. As you age, your skin begins to gather wrinkles, and fine lines settle in.
However, this doesn't mean you have to be stuck with them for the rest of your life. IPL tightens your skin, reducing the appearance of fine lines and wrinkles.
When you look younger, it's like getting a new lease on life.
4. Permanently Reduce Hair
Hair growth in unwanted areas can be annoying. It interrupts the soft texture of your skin, and when it's noticeable, it can be a source of insecurity.
Because of this, many people regularly spend time removing hair, only for it to grow back quickly. You may be surprised to learn that IPL can permanently reduce hair growth.
With long-term treatment, it can remove up to 80% of unwanted hair. Regular maintenance treatments ensure that hair grows as little as possible. Imagine how good you'll feel after your first IPL session.
Are you interested in learning more about IPL treatment? Schedule an appointment at Schlessinger Eye & Face in Woodbury, NY, today!
---