Morpheus8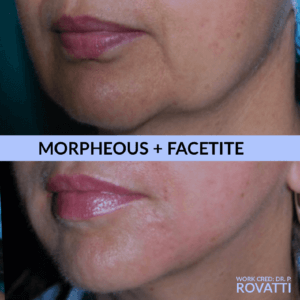 While surgical procedures such as facelifts and neck lifts can help patients achieve the youthful appearance they desire, many patients want to avoid the surgery for as long as possible.
At Schlessinger Eye & Face, we are pleased to offer an advanced, non-surgical needling treatment called Morpheus8 is a solution for treating skin laxity while removing excess fat. Read on to learn more about this state-of-the-art treatment that celebrities such as Kim Kardashian and Bella Thorne have turned to in their pursuit of turning back the hands of time on the face, chest, abdomen, and neck areas.
What is Morpheus8?
Our skin loses elasticity as we age; this is when our skin sags and begins to show lines and wrinkles. Morpheus8 is a minimally invasive treatment that consists of skin tightening, collagen stimulation using Microneedling, and radiofrequency (RF) technology. This treatment penetrates the skin deeper than other needling treatments to transform your complexion and restore a more youthful appearance.
Morpheus8 combines RF, needling, and fractional treatments to treat a variety of skin concerns. Tiny needles penetrate deep into the skin, heating the tissue to stimulate collagen production.
What concerns can it address?
While Morpheus8 can be used on any area of the body, it's commonly used to treat nasolabial folds, which is the line that runs from the bottom of each side of the nose down to the corners of the mouth. It also addresses loss of volume in the mid-face, jowls, wrinkles and lines, acne and acne scarring, the chest area, abdomen, and neck.
Treatment benefits
Patients love the results they can achieve without the need for surgery. Morpheus8 offers a shorter treatment time as it's an outpatient treatment. It also means no downtime, so you can return to your regular activities within a few days, unlike the long recovery period if you undergo surgery. It also delivers quicker results than surgery, minimizing acne scars and reducing wrinkles and fading stretch marks all at once.
If you're interested in learning more about Morpheus8's advanced technology to help you achieve a more rejuvenated appearance, schedule a consultation by calling us at 516-496-2122 today.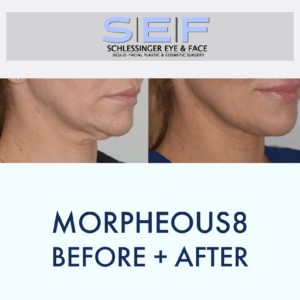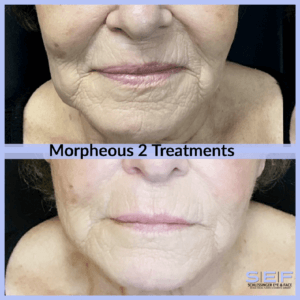 For additional information about our services, call us at 516-496-2122 or click here to request a consultation.