Thread Lifts | NovaThreads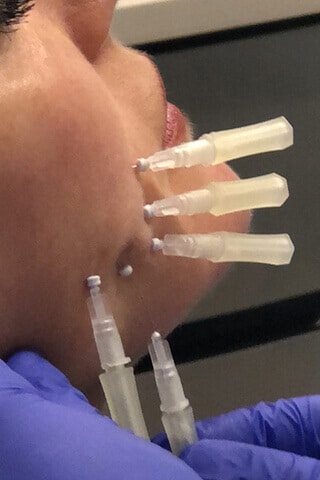 What Are NovaThreads?
They are hypodermic needles preloaded with a PDO absorbable suture.
What is a PDO Absorbable Suture?
It's a synthetic absorbable surgical suture composed of polydioxanone. PDO sutures are used to perform cardiothoracic surgery (such as open-heart surgery). It's one of the safest materials to be implanted in the body. It is fully absorbed by your skin within 4 to 6 months & will not leave any residual scar tissue.
How do NovaThreads Work?
In medical terms "Selective Inflammatory Response" is the principle behind a lot of aesthetic procedures (such as Fractional Lasers and Chemical Peels as well as micro-needling) Our skin is very good at repairing itself, and by using the threading technique we create an environment where your skin can 'heal' itself by creating new collagen, naturally!
Will my Skin React to PDO?
Yes, PDO is fully absorbable, but that doesn't mean your skin won't react to it. During the 4 to 6 months needed to fully absorb the PDO suture, your skin is also repairing itself around it.
It's "controlled healing" happening underneath the skin!
NovaThreads Before & After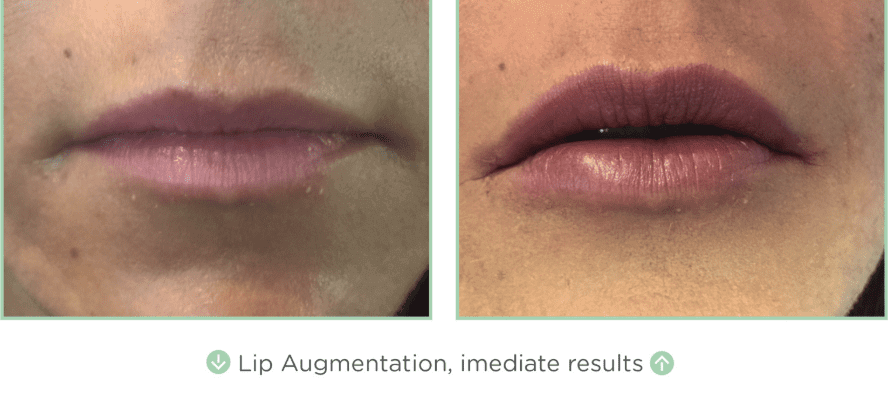 Mesh vs. Lifting NovaThread Techniques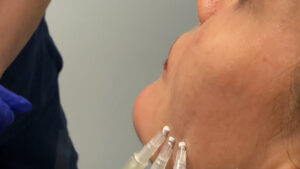 Using the "mesh" technique consists of creating a sort of cross-hatch under the skin (i.e. 2 sutures inserted vertically & 3 sutures horizontally). Sort of like a #hashtag, or a net. This Mesh will serve as the foundation for your new collagen production. The threads tighten the skin from within and result in a nice, natural, fuller appearance!
The other technique is utilized to produce a more dramatic and immediate result. The PDO sutures have "barbs" or "cogs", which provide a grip underneath the skin. Sutures are inserted the same way, except they can be pulled in 1 or 2 directions, creating an instant skin repositioning. Just like the meshing technique & effect, the skin will then build new collagen which will secure the lift!
Actual Patient Review:
"I got so many compliments on my face. I was very happy leaving Schlessinger Eye and Face. My skin looks fabulous!" –

Caterina K.
Where Can NovaThreads Be Used?
Although NovaThreads can be inserted almost anywhere, one area where they are especially effective is the neck and jawline. The lower third of the face is challenging to treat effectively with botulinum toxin or injectable fillers, which are most effective in the upper and middle third of the face, respectively. Threading can also be done on all areas of the face and lips.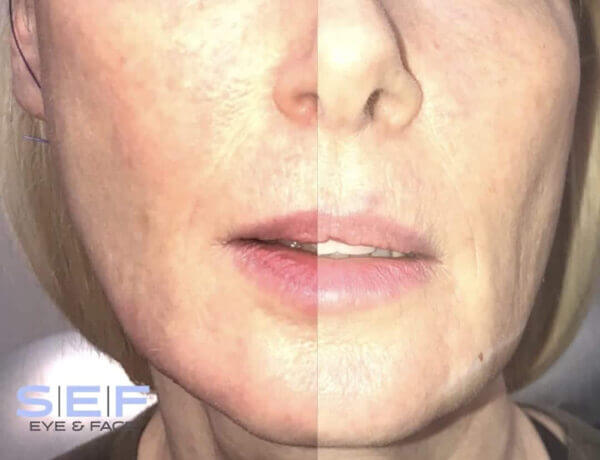 NovaThreads Treatment — See the difference! This photo was taken halfway through the treatment where the left side has been treated, compared to the right side which has not been treated.

For additional information about our services, call us at 516-496-2122 or click here to request a consultation.