Juvederm
JUVÉDERM® XC Injectable Gel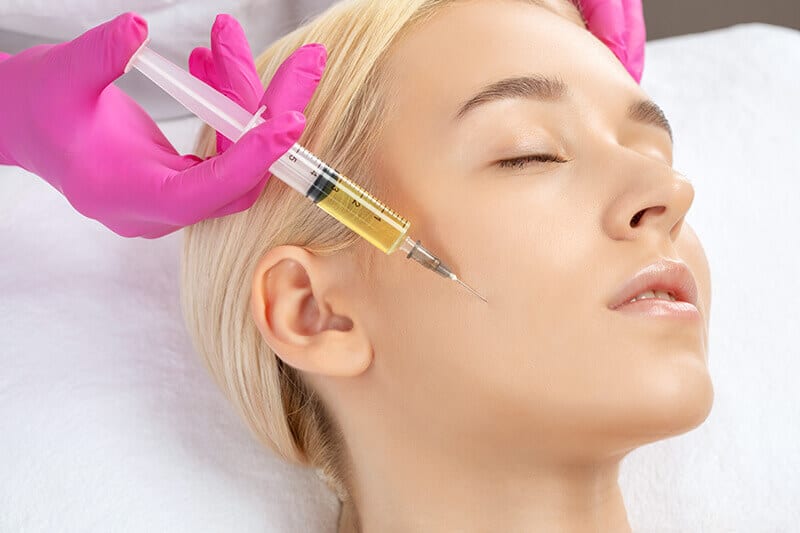 JUVÉDERM® XC injectable gel is an FDA-approved dermal filler that, is designed to temporarily treat moderate to severe facial wrinkles and folds.
Unlike the original JUVÉDERM injectable gel, JUVÉDERM XC is infused with lidocaine to make its injection more comfortable.
JUVÉDERM XC is a smooth consistency gel that restores volume to the skin and smooths away facial wrinkles and folds. It is made of hyaluronic acid (HA), a sugar produced naturally in the body. As it relates to our skin, HA's role is to deliver nutrients and hydration and act as a sort of 'cushioning' agent. Young, healthy skin contains a lot of HA, but life events and behavioral habits (which can include aging and sun exposure) reduce the amount of natural HA in our bodies, causing our skin to lose structure and volume. JUVÉDERM XC is very effective in improving the appearance of nasolabial folds, the lines that run from the bottom of the nose to the corner of the mouth on both sides of the face.
What does the procedure entail?
JUVÉDERM XC injections take about 15 minutes to administer. A fine needle is used for the injection, which is given under the skin in the targeted area to add volume, fill in wrinkles minimize those folds.
JUVÉDERM XC contains lidocaine to improve comfort, so we often can avoid administering any additional anesthetic. Pain tolerance is unique to every patient, so we tailor all treatments to and make these determinations at the time of treatment.
Once treatment is completed, patients can return, with virtually no downtime, to their regular activities. For the first 24 hours after treatment, to reduce the risk of complications, patients should avoid strenuous exercise, excessive sun or heat exposure, and alcohol consumption.
What results can I expect?
The results of JUVÉDERM XC are visible immediately after injection; any swelling and bruising should subside during the next few days. Results can last 6 to 9 months, and, in some cases, up to a year – however, results do vary. At Schlessinger Eye & Face, we typically schedule a two-week follow up appointment at which time we can evaluate, take photos, and provide any necessary touch-ups.
Are there risks? What are the side effects?
Though JUVÉDERM XC is considered extremely safe, risks and side effects can occur. They are usually limited to the injection site, and include the following:
Redness
Pain or tenderness
Firmness
Swelling
Lumps or bumps
Bruising
Itching
Discoloration
Infection

For additional information about our services, call us at 516-496-2122 or click here to request a consultation.